At River Bluffs, Wilmington, NC's popular village community along the northeast Cape Fear River, future residents discover homes that are reminiscent of homes found along riverbanks in historic Wilmington, Charleston and Savannah. The neighborhood's eclectic blend ranges from Neo-traditional to Floridian there is a home style for every taste!
Our River Bluffs builder team is focused on delivering quality craftsmanship at every turn. In addition to 70 West Builders, Plantation Building Corporation, Premier Homes, Stello Construction and Summit Building Group we are pleased to welcome Herrington Classic Homes to our dynamic, and talented team!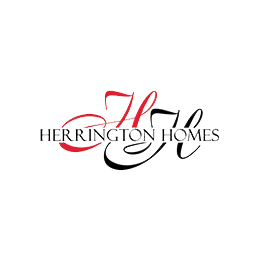 Since 1985, Herrington Classic Homes has offered the perfect mix of craft and design, thanks to hard-working owners Craig and Mary Johnson. The couple takes pride in creating distinctive, custom-style homes, while establishing customer relationships for life.
Herrington Classic Homes motto guides customers to Build Your Story. The company has successfully crafted hundreds of homes in Virginia, Washington D.C. and now beautiful Wilmington, NC. They have established an enduring track record of setting new standards for superior neighborhoods, home designs and customer service.

Craig wears many hats! In addition to being a proud owner, he also serves as the General Contractor and the site and trade Supervisor. Originally from northern Virginia, Craig has 30 years of experience in the custom home building industry. His team and homeowner customers describe Craig as being very system oriented and committed to building high quality and beautiful homes.
Mary also wears many hats! In addition to being an owner, Mary is also the Sales Director and oversees Customer Relations. Mary has 25 years of experience in home sales and design. She is your go-to throughout the entire home building process and customers describe Mary as attentive to their needs and a joy to work with!


Herrington Classic Homes offers a variety of unique floorplans. From cottage homes ideal for smaller homesites, to the Heritage Collection, which showcases the latest in elegant home trends, Herrington Classic homes will have the perfect floorplan for you!
Browse their collections here.
Focused on Green
The homebuilder has earned the Certified Green Professional designation and is a member of the Cape Fear Green Building Alliance. This assures that Herrington Classic Homes is committed to implementing the best and latest in green building practices and techniques. By doing so, Herrington Classic Homes delivers a beautiful home that is healthier and more efficient for their customers.
River Bluffs is looking forward to working with Herrington Classic Homes to help future residents find their dream home! Discover River Bluffs today and learn more about our entire builder team!
Call (910) 623-5015, stop by and see us at 1100 Chair Road in Castle Hayne, NC, or email RiverBluffsLiving.com to schedule your exclusive community tour.