The community amenities at River Bluffs are expanding along the North Cape Fear River with the addition of Marina and Riverwalk! In order to start construction, the developers at River Bluffs have begun creating a "living shoreline," consisting of nearly 10,000 vegetation varieties, hand-planted directly into the 25-45 foot tall bluffs on the river's edge. A natural and sustainable shoreline is required to reduce environmental erosion, prevent runoff from heavy rain, and further preserve this dynamic and beautiful riverside community.
Living Shoreline Innovation
The living shoreline at River Bluffs is permitted by the Coastal Area Management Act (CAMA), which is committed to the protection, preservation, and conservation of North Carolina's natural coastal resources. To create the living shoreline, the developers at River Bluffs have begun planting wax myrtles, yaupons, and cordgrass within the tall bluffs along the river. This deep root vegetation will naturally stabilize the riverbank, prevent erosion damage, and ensure a fully-sustainable and environmentally-friendly riverbank for years and years to come.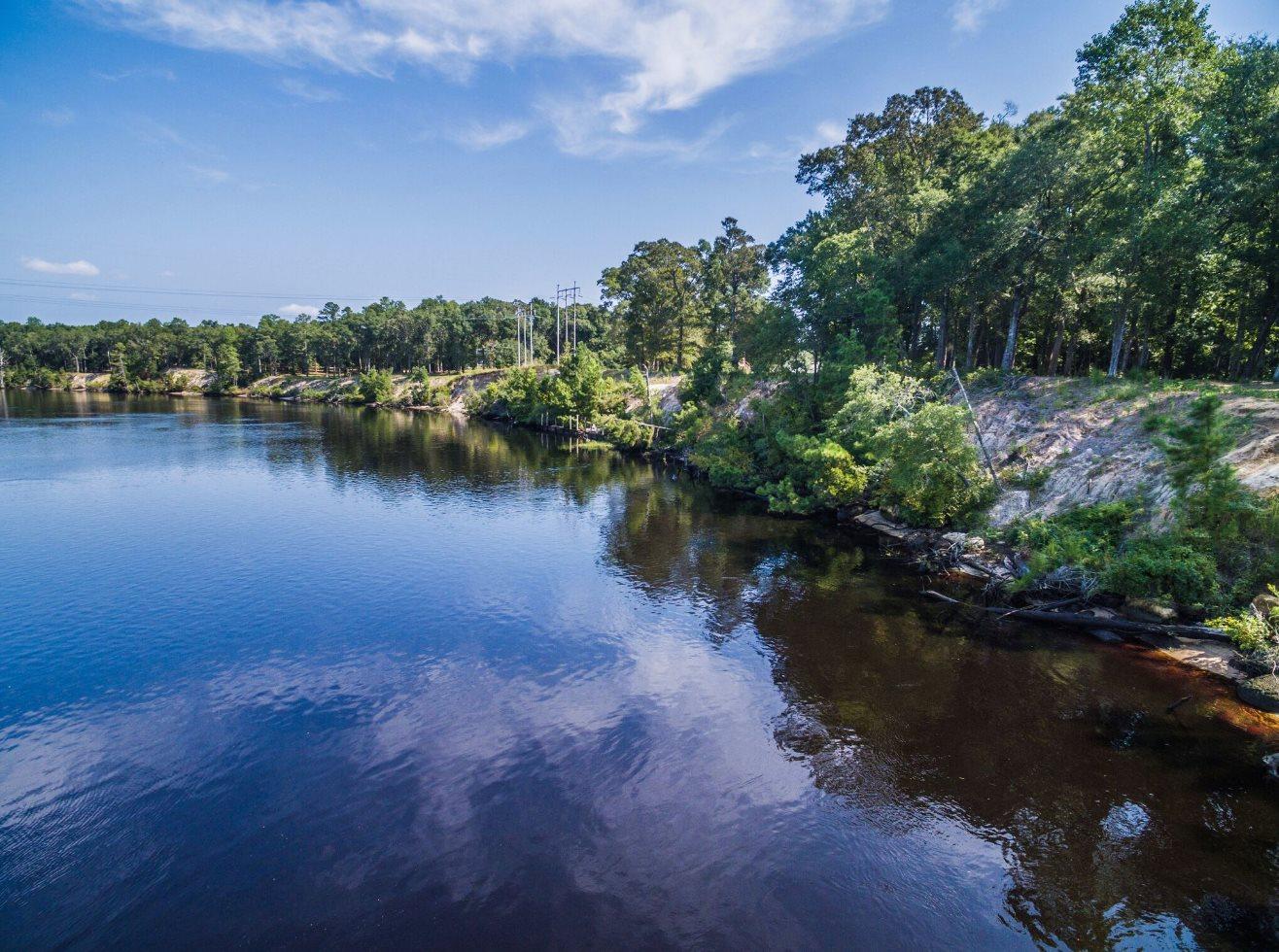 Riverfront Access for All
With Riverwalk construction underway, residents at River Bluffs will soon be able to enjoy riverfront access even if they didn't build their dream home on a riverfront lot. Following along the natural bend of the North Cape Fear River, the Riverwalk will feature a 6 foot wide, 2,000 foot long fixed pier as well as 500 feet of floating walkway. There will be two handicap entry points as well as stairs leading to the Riverwalk, aluminum hand railings on each side, and two covered gazebos with built-in seating.  A perfect place to take a leisurely stroll, cast a line in the water, enjoy a picnic, or just soak in the sun, River Bluffs' Riverwalk is sure to be a favorite focal point within the rapidly growing community.  
Dock Your Boat at the Marina
The North Cape Fear River is exceptionally deep, making River Bluffs an ideal location for docking a small or large water vessel. Once complete, the Marina will feature 141 boat slips, in water 35 feet deep along the river bank. To accommodate boat relocation of all sizes, there will be a boat ramp as well, which happens to be a convenient place to launch kayaks and standup paddleboards too. No matter which type of water activity is preferred, the Marina at River Bluffs makes it easy to store and enjoy a healthy and happy lifestyle along the river.
River Bluffs would like to recognize and say "thank you" to Bellingham Marine and Atlantic Marine Industries for their hard work and dedication on this exciting and innovative project.