The River Bluffs Developers have been meeting to review plans and timelines for the next round of outstanding amenities, and expanding development at River Bluffs.
Rosewood Landing Phase 2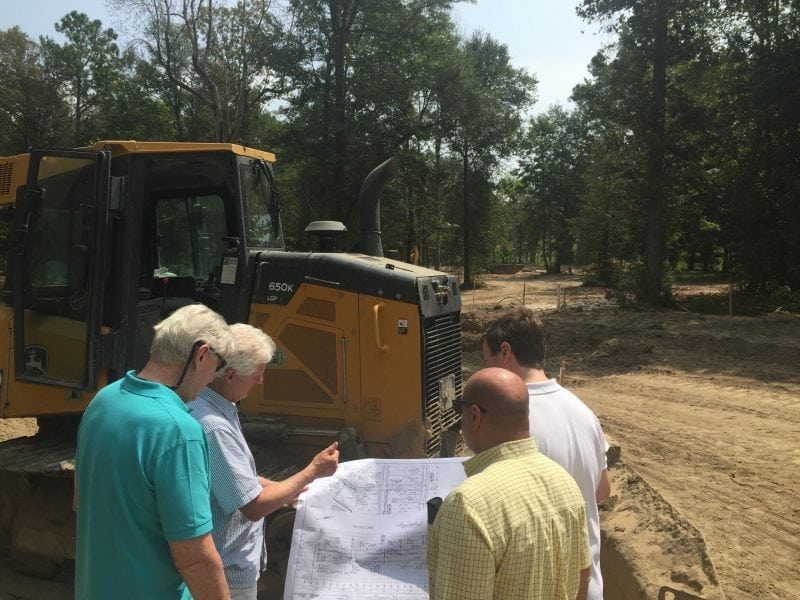 The new section of Rosewood Landing, Phase 2 will be opening up late this year. Initial development and plotting of the lots are already underway, and progress is on schedule for a late Fall/Winter opening!
Riverfront Amenities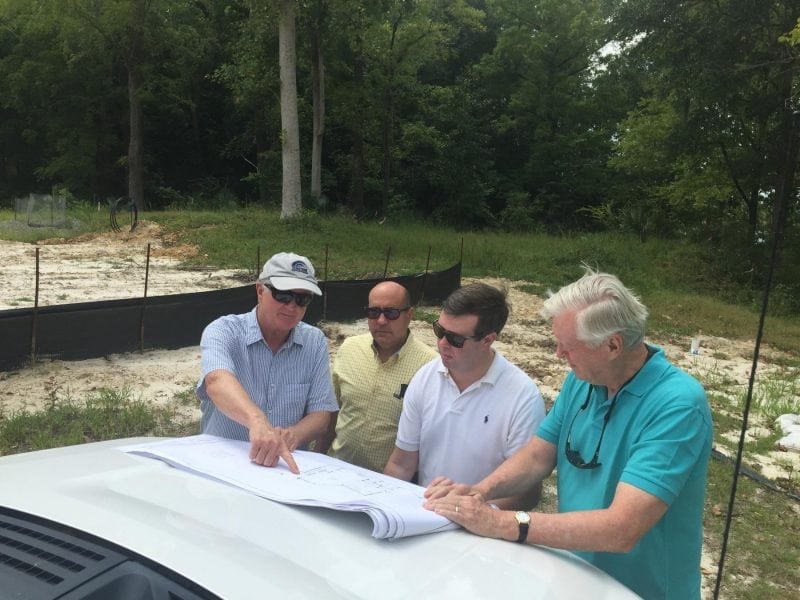 The developers examine the map on the hood of Burrows' truck while he explains the details of where the Marina's Boathouse, Community Fire Pit and Marina Parking will be located. Construction is kicking off in the next few weeks on all three new amenities.
Marina Expansion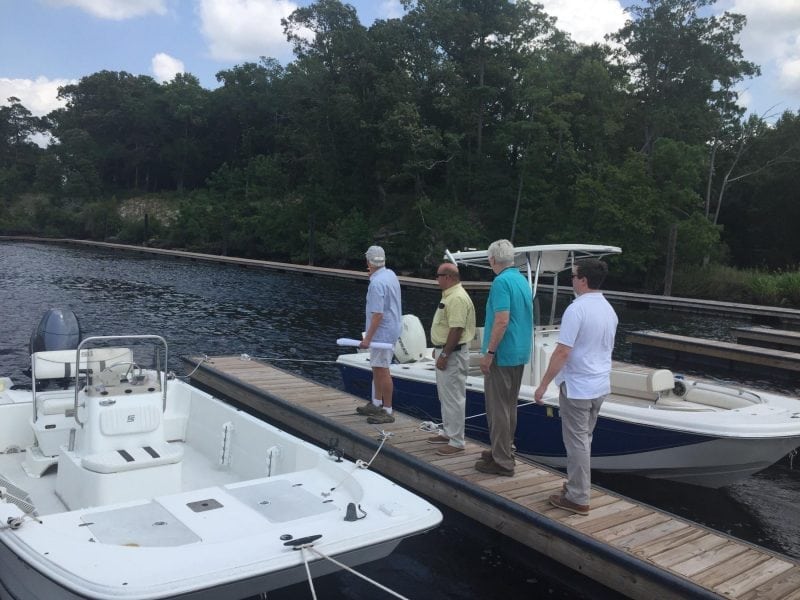 Burrows explains to the development team where the next Marina slips are being installed. The Marina expansion begins in October.
Check Back often for updates and community news!
---
For More Information Contact | 910.623.5015 | Salesteam@Riverbluffsloiving.com