We've talked a lot about River Bluffs – its physical setting on the banks of the Northeast Cape Fear River, our artisan-constructed homes, and our many amenities – and now we'd like to talk about our community. the wonderful folks who are our neighbors, and the many social activities we offer. River Bluffs is an active community, and there are a host of ways for you to meet, interact, and share interests with the wonderful people who call our community home. As with all things River Bluffs there are so many options, with something for every taste or enthusiasm. We love these clubs and activities and the way they help create a sense of belonging and inclusion in our corner of the world.
Meet Your New Neighbors
First and foremost, let's talk about how you can reach out to your new neighbors and potential friends at River Bluffs. We have a custom web portal available through our website which allows you to do everything from looking up email and phone numbers of other residents and staff, ask questions about the community, securely pay HOA fees, find and access important documents, and keep track of the many clubs, meetups, and events being held in River Bluffs. If you are a resident of River Bluffs and haven't accessed our Resident's Portal, take a moment today and register. We keep this portal secure and accessible only to residents of the community. You might be surprised at all the things you can do there and all the people you could meet, all accessible from your computer or mobile device. It's safe, easy, and the gateway to a whole lot of fun!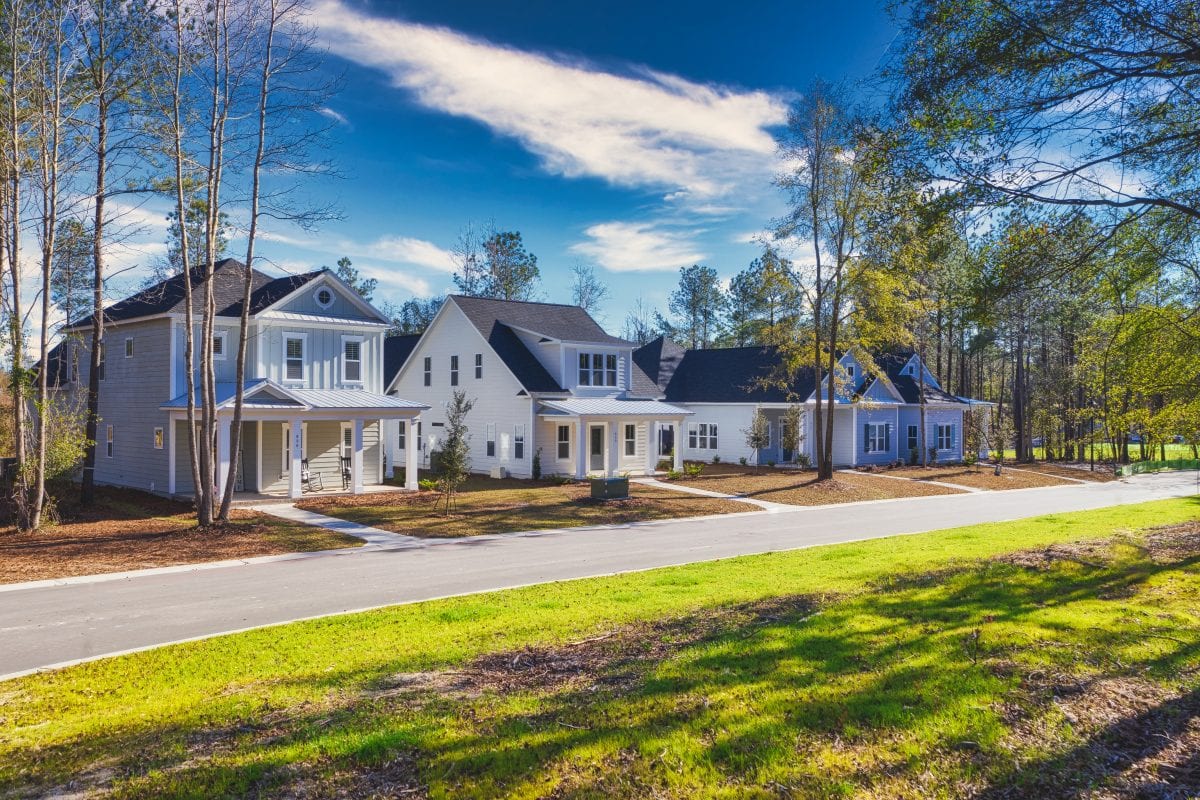 So, now that you're tuned in—what is there to do in River Bluffs? We have a whole host and variety of clubs and organizations for our residents; 38 in total, almost too many to list here! It's easy to learn about these clubs via you-guessed-it our Resident's Portal. Here's how you do it:
After logging into the Resident's Portal, just click on "View All Clubs" on the left-hand side of the page.

A list of all the community clubs will show up with a box on the right-hand side of the page of each club.

A green box "√ Member" confirms that you are a current member.

Clicking on the club name will take you to the club page that contains more information about the club.

A gold box "Join Club" indicates that you can join the club by clicking on the box.

To Un-Join a club, one would go to "Edit Account" that is under "My Account", select the "Clubs" tab and then click the box to the left of the club name.
That's all it takes! You can click through and review clubs, find out which clubs are looking for officers, read through club documents and libraries, and perhaps most importantly connect with the folks who share these interests. By discovering our clubs, you're also discovering new hobbies, new joys, and new neighbors and friends—some of the things we feel make River Bluffs a great place to live!
So now that you've got access to our list of clubs, how can you get involved? Well, the simple and obvious answer is to just join a few, start participating, and see where it leads. You'll meet some great new folks and find fun ways to expand your shared interest. However, some other options exist—currently, many of our clubs are looking for leaders and officers to help them stay active and grow! It's a great way to deepen your involvement in both the club and in River Bluffs, and it's likely a lot easier than you might think.
Much like the River Bluffs community itself, our clubs are always growing and evolving. Currently, we have two new clubs under consideration, both of which are looking for new members and potentially new club officers. Once again, take a look and see if either of these might be for you:
Plant Medicine and Natural Healing Club
Learn how to use foods and herbs as natural medicines. Learn how to read your body's symptoms to know what you are needing to balance out your deficiencies. Become knowledgeable to help not only yourself but your friends and neighbors to enjoy vibrant health and wellness.
Travel Club 
There is a world to explore that is only limited by our imaginations. The purpose of the club is to plan and participate in visits to locations that members are interested in seeing. This could be a day trip to Southport to see the Oak Island lighthouse, an overnight to Asheville to visit the Biltmore Estate or a sailing trip around the Caribbean to snorkel and swim in blue waters. Members would meet on a regular basis to discuss, share knowledge, and plan trips. It's always more fun and cheaper to travel in a group.
These two clubs sound especially fun to us, as they take advantage of River Bluff's beautiful natural setting and a central location within the Carolinas. If these appeal to you, log on to our Resident's Portal and express your interest there—we'd love to see these clubs become a reality in 2020.
Meet Your New Neighborhood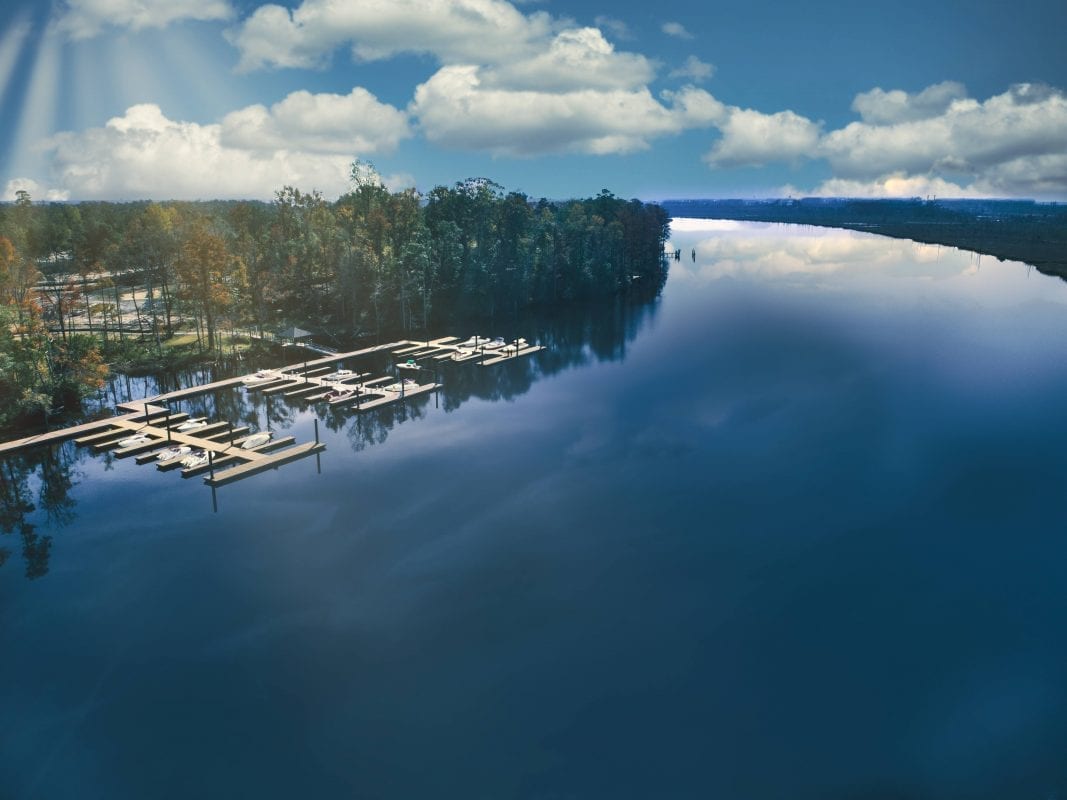 We strive to make River Bluffs an active community, in which friends and neighbors gather to enjoy each other's company, their shared interests, and our beautiful natural setting. With a long stretch of riverfront access, miles and miles of hiking and running trails, and rich natural beauty all around, River Bluffs is certainly the kind of place folks like to celebrate together. More than that, however, we're a community of people—of all different walks of life—whose journeys have brought them here for the next chapter. Our tree-lined streets, artisan built homes, and choice coastal location might just make River Bluffs the right community for the next phase of your life. So don't delay in making an appointment to come meet us and let our team show you all the things River Bluffs has to offer. You might find that it's a perfect fit—a beautiful home in a lovely neighborhood filled with (we think!) some pretty amazing people.
Get in touch today. We'll be waiting.