New Townhomes Coming Soon!
We're growing fast at River Bluffs, adding new communities and new neighbors at a dizzying pace! We're excited to see this happen and so grateful for all the new folks moving in. We're also excited about some of the new developments around the neighborhood including Mariners Watch, a beautiful series of townhomes located near our marina and our 2,700' Riverwalk. Overlooking the Northeast Cape Fear River and the bluffs that give us our name, we're both thrilled and proud at how beautiful this new addition is.
And it's all because of the builder. In creating River Bluffs, we've always chosen to partner with some of the best custom home builders from the Cape Fear region, including the folks behind Mariners Watch: Vahue Building Group. Like River Watch, Vahue Building Group has their own story, and we think it's worth telling.
 

About Vahue Building Group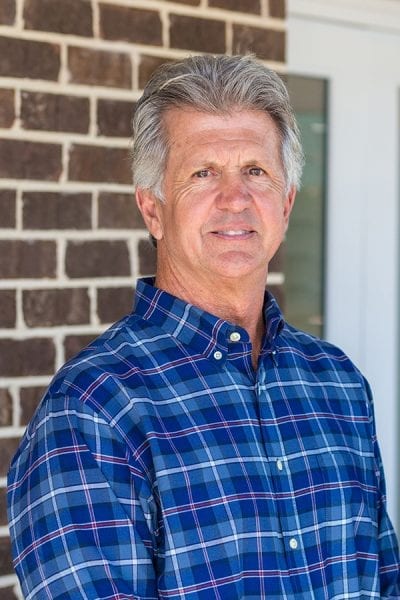 A family-owned and operated business, Vahue Building Group has been a leading custom builder in the Cape Fear region since 1977. The idea is simple: creating high-quality homes by working with their clients, not simply for them. Current owner Marty Vahue (pictured left) took the helm in 2014, and since then has worked hard to continue Vahue Building Group's tradition of quality work and outstanding customer service.
Vahue's process is both simple and effective: work with the client at every step of the way to ensure they get the custom home they need and deserve. This begins by getting to know the client and their goals and then going through the meticulous planning process with deep attention to detail at every step of the way. From working out the budget to selecting the right lot to plan each aspect of the home's look and feel, Vahue Building Group works hard to ensure each stage of planning and construction goes perfectly.
This is a sign of their deep commitment to their core values of honesty, integrity, and transparency; a commitment to doing the right thing and treating each home they build as if it were their own. Vahue Building Group is one of our foundational partners in building River Bluffs, and we're so happy to have them.
About Mariners Watch
When we came up with the idea of Mariners Watch, the goal was to offer our new neighbors the best convenience of River Bluffs. The convenience of easy access to our marina, to our River front, and to the miles of hiking and jogging trails that wind through our neighborhood. A quick walk from your front door will direct you to the natural beauty of the river and some of the best sunsets to be found anywhere. All of this is combined with the easy comfort of townhome living. With two different floor plans to choose from—and numerous options for each—crafting the right space for you is a snap. Mariners Watch is an ideal choice for so many potential River Bluffs residents: young folks looking for a starter home, retirees looking for their next adventure, or people who just love being near the water. It's a stunning addition to River Bluffs, and we can't wait for it to be complete.
A few of our views:
Join Us
River Bluffs is a growing community, in part because we have so much to offer people of all ages and backgrounds. Our stunningly beautiful physical setting works with the landscape to create a neighborhood fully entwined with nature. We're also blessed with a central location a short drive away from the beaches, nightlife, and cultural activities that make Wilmington and the Cape Fear region such popular destinations for vacation and leisure. Combine that with the many amenities and perks that living here offers, and it's easy to see why River Bluffs is growing so quickly.
The good news is that there's still time for you to secure your little piece of paradise. It's as easy as getting in touch with us and arranging a meeting with our friendly staff. We'll show you around, explain the many things we have to offer, and talk you through the process of finding or building your perfect home here. It all begins when you get in touch, so reach out today. We're always welcoming new neighbors, and we'd love for you to be one of them.