What Makes River Bluffs Different?
The developers are focused on implementing environmental sustainability and low impact processes at every turn. While you may not be able to see some of these methods with the naked eye, they provide a significant benefit to the environment and residents. The five sustainable principles include:
MINIMAL PAVED ROADS AND DRIVEWAYS
PRESERVED TREES & NATURAL GREEN SPACE
AMENITY RICH, ACTIVE LIVING COMMUNITY
ENERGY EFFICIENT HOMES & AMENITY BUILDINGS
AWARD WINNING ECO-MINDED HOME DESIGNS
River Bluffs is a true Low Impact Development located on the North East Cape Fear River. The Community's Developer and Managing Partner Burrows Smith is a local authority when it comes to specialized development techniques. River Bluffs hosts a variety of local groups. Recently, thirty members of the North Carolina Coastal Branch of the American Society of Civil Engineers visited River Bluffs to learn about the developments award-winning design and construction techniques. The group focused mainly on River Bluffs stormwater management approach that makes good use of the land to absorb stormwater instead of collecting it in unsightly and wasteful ponds. You can learn more about this visit by regularly visiting our website.
A Low Impact Development. We Save The Trees.

UNREAL Riverfront Lots!
Whitecliffs Drive and Barnesmore Drive are just amazing locations within the River Bluffs Community! The curbing is in and paving should is complete, the lots are recorded and be ready for purchase! Riverfront lots start in the $400's, they offer stunning views and will go fast! These lots feature the highest elevation in Wilmington, NC; you will not find lots like these in the local area.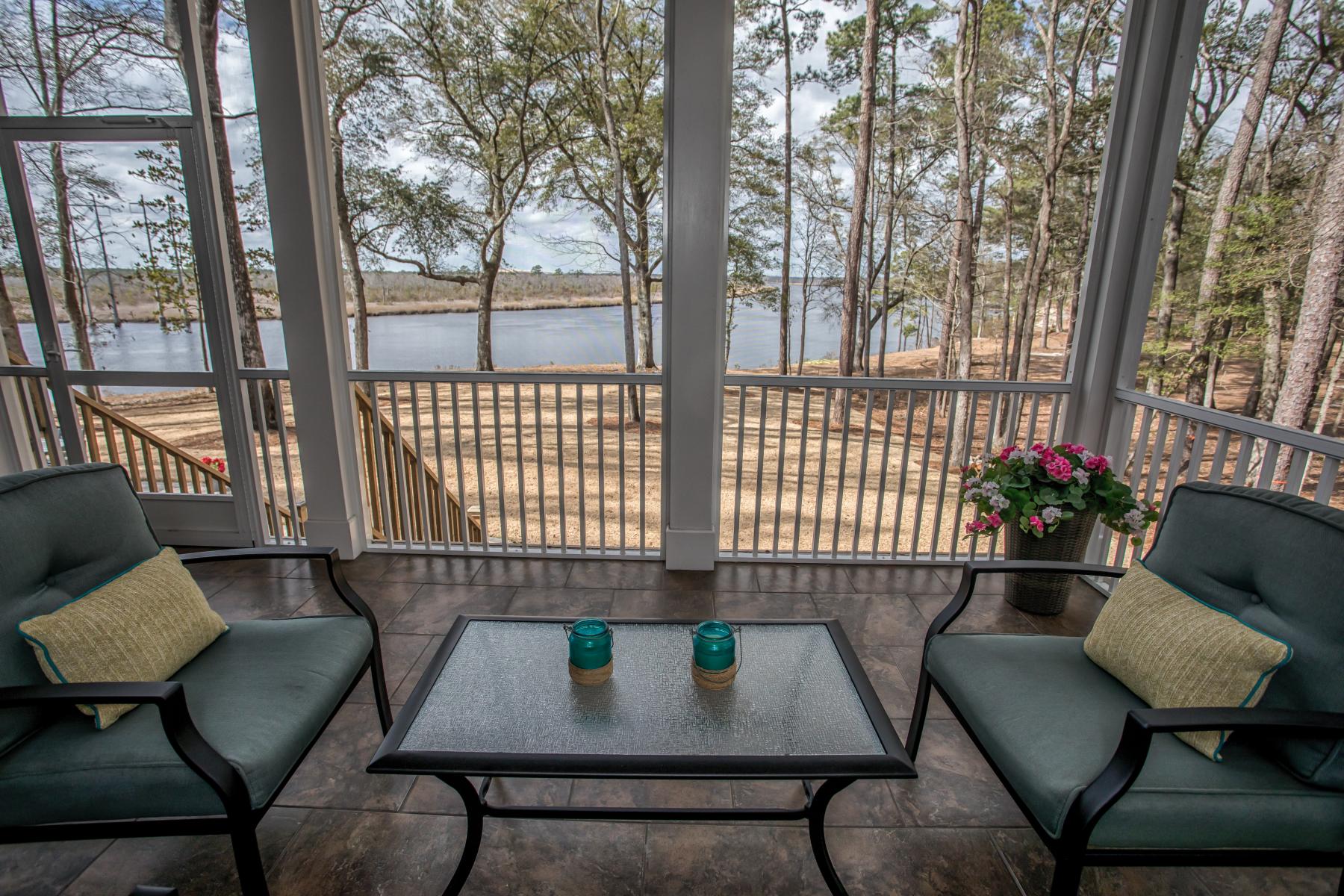 Resident Life at River Bluffs

To create a greater sense of community and extend a warm welcome to new residents, River Bluffs developers and residents have worked together to launch 30 neighborhood social clubs. The clubs offer something for everyone, boosting resident connections and engagement, as well as environmental community service within and around the neighborhood. A perfect neighborly solution for sharing individual skills, services, and expertise, the community social clubs make it even easier to put down roots and feel right at home at River Bluffs.
From gardening and handyman help to gaming and foodie interest, the River Bluffs social clubs feature a vibrant mix of popular hobbies and social opportunities. Of the variety of clubs available, the helping hands and naturalist's groups have gained the highest following within the neighborhood. Recently, club members have started building bat boxes, bird homes and bird baths along the trails and parks within the community. Residents have also come together to support the community farm, lending a hand to the farm staff while they assemble a new all-season "high-tunnel" (produce facility). Club participation and the community's dedication to nature has helped make River Bluffs a beautiful and inviting place to live. In addition to club activities, residents enjoy a number of social events throughout the year.