The Many Benefits of Living in Castle Hayne
There are many things to consider when relocating to the Cape Fear region, and location may be the most important of them. For some folks moving to this part of the world, the vibrant nightlife of downtown Wilmington is a strong draw. For many others, a location on the beach is a must so that they can enjoy the water. However, other options exist, and one of the region's best-kept secrets may be the small community of Castle Hayne. Located in the northern part of the county, Castle Hayne is named for the large stone home built by one Captain Roger Haynes before the Revolutionary War. Castle Hayne's small population and relatively out of the way location offer some real advantages to folks looking for a home in our part of the world. Here we'd like to show you some of the benefits of living in Castle Hayne. It may have just what you're looking for!
Just Outside of the City . . .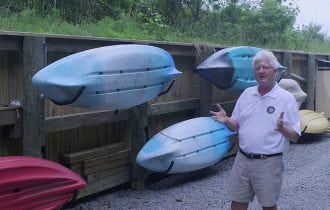 Castle Hayne is still fairly rural, which offers some huge advantages for many potential residents. Some folks like the laid-back pace of country life, with its emphasis on neighborliness and community. Others like living a bit closer to nature and Castle Hayne contains a lot more green space than some other parts of the county, as well as putting you closer to several different nature preserves, parklands, and game lands. Each offers a unique kind of outdoor activity, but all of them allow you to interact more directly with the natural world than a more centralized location. If you enjoy seeing wildlife, native trees, and directly engaging with the natural beauty of the Cape Fear Region, then Castle Hayne may be the right place for you!
Build or Buy the Home of Your Dreams . . .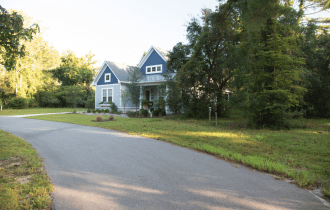 Castle Hayne's location is beautiful, but it also offers some serious advantages to potential home buyers and residents. Located just outside of Wilmington city limits, property taxes tend to be much lower than they would in Wilmington or Wrightsville Beach. Home prices tend to be a bit lower, and as a result, give you more options for your money. Furthermore, as an extension of the area's rural identity, lots tend to be much larger than they are in much of Wilmington, and far more significant than in many of the beach communities. For avid gardeners, landscapers, and hobbyists, a larger lot can bring them one step closer to living their dreams. A bit more space, a bit more sky, all a bit more affordable—these are among the many perks of living in Castle Hayne!
A Growing, Diverse & Social Community . . .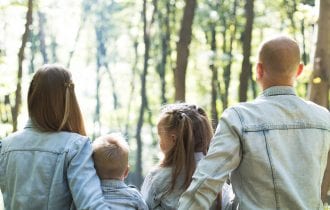 Castle Hayne is still small, with only a thousand or so residents at this time. However, it's growing and may start growing more quickly. This offers a unique opportunity for new arrivals to take advantage of its current real estate prices while helping to build something new in a dynamic, developing community. As Castle Hayne transforms, you can help shape its future into something beautiful and positive. It's a unique chance to turn your home purchase into an enduring community legacy!
Close to it All . . .
Rural, charming, tucked out of the way: these all describe Castle Hayne. However, one of the most significant benefits of living in Castle Hayne is the location. Only a few minutes from downtown Wilmington and within 20 minutes of many area beaches, Castle Hayne is a great place to be. Entertainment of all sorts is available in nearby cities, while the beaches, rivers, and parks of the region offer a whole host of things to do and see. Whether you're in the mood for fine dining, a night on the town, live entertainment, or an ocean sunrise, Castle Hayne makes those things accessible. This region has so much to see and do, and the right home in the right location puts you close to it all.