Floor Plans You Need to See!
River Bluffs is more than just a housing development—it's a community of people who are drawn to the laid back yet elegant coastal lifestyle that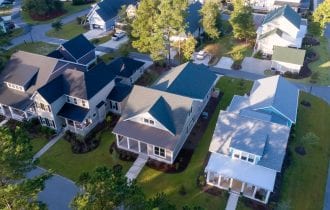 Wilmington NC offers. Life here has so much to offer: a beautiful location overlooking the Cape Fear River, tree-lined streets, recreational activities, and a group of the friendliest neighbors around. Whether you're dining at Porches Cafe or enjoying a run down one of our many trails, there's always something to do and someone to join you. One of the best parts of life at River Bluffs is the opportunity to own a custom home, built the way you want it with a genuine focus on quality and craftsmanship. Whatever your needs and whatever the size of your household, one of our professional builders has a floor plan that is right for you.
In creating the River Bluffs experience, we selected a group of the best, most experienced builders in the region. While they each have their own strengths and style, they share a dedication to quality and customer satisfaction that aligns with our values here at River Bluffs. They also each bring a variety of home styles and floor plans to our community. There are almost too many to count, but we'd like to introduce you to a few of our favorites just to give you a taste of what we have to offer.
Cottage Park by Herrington Classic Homes
Cottage Park is one of our more popular subdivisions, focusing on quality construction, efficient homes, and the perfect use of space. It also captures the beauty of life in the Low Country: a charming coastal vibe married with a laid back pace. Herrington Classic Homes has built in the Wilmington region for decades, and every project they take on is handled with the highest dedication to the craft. Our favorite of their floor plans is The Egret. At 2147 sqft, 4 bedroom/3 baths, the Egret offers enough space for a growing family while still providing the environmental efficiency and attention to detail. This flexible design allows for the addition of an extra bathroom in lieu of a walk-in closet, both downstairs and upstairs bedrooms, and a large master suite with an attached bath. Multiple options for exterior styling and finishing means that you can create a truly custom home at an affordable price.
Another of our favorite Cottage Park floor plan options is the Osprey. At 1901 sq ft and 4 bedroom/3.5 baths, the simple, elegant style of this home offers
a modern vision of the classic Low Country cottage. A spacious front porch establishes excellent curb appeal, while a side porch and optional outdoor shower allows you to live your best outdoor life in the Cape Fear region. A flexible floor plan offers you the choice of either an additional bathroom or a walk-in closet, while the living space is designed with open, airy rooms and spaces that encourage both conversation and relaxation. Made with the most energy-efficient, environmentally-friendly techniques and materials, the Osprey is another affordable floor plan for our Cottage Park subdivision, perfect for a retiree couple embarking on their next adventure.
Whether you're a young and growing family or retirees looking forward to hosting visiting children and grandchildren. Cottage Park homes give you the cozy living space and efficiency you need, and the Egret and the Osprey provide you with floor plans that allow you to live out this chapter of your life to the fullest!
Your Perfect Home Awaits at River Bluffs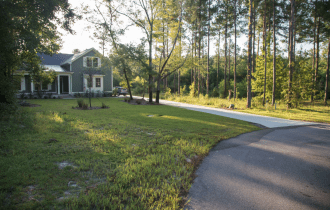 While we've shown you a couple of your options for a custom home at River Bluffs, we have dozens more. With seven onsite builders offering an array of options, it's a snap that one of them will fit your needs perfectly. And regardless of the home you choose, River Bluffs is a community that has something for everyone, whether you're looking for a stately Southern manse or a cozy Low Country cottage. And beyond the many amenities included in River Bluffs, our location puts you at the heart of one of the most vibrant, rapidly growing regions of the country. Half a dozen world-class beaches are within a 20-minute drive, complimenting our riverfront location and boat access and making River Bluffs paradise for lovers of the outdoors. 
For those who prefer a more urban flair, we're only a few minutes away from downtown Wilmington NC and the many restaurants, boutiques, nightlife venues, and museums it contains. As a growing community, Wilmington attracts some of the hottest entertainment options in the country. There's always something new and exciting to do, be it an annual festival or a concert tour.
So whatever your tastes and wherever you are at in life, River Bluffs can help you build your perfect home. Book a consult with our sales team, and we'll connect you with the right builder and the right floor plan for you!