Meet the Builder: Charter Building Group 
The newest addition to the community builder team at River Bluffs, Charter Building Group, is no stranger to custom home building. With over 25 years of experience, Charter Building Group believes that your home should enhance your lifestyle via the perfect marriage of form and function. Whether you select one of their award-winning floor plans or have a custom vision in mind, Charter Building Group will balance that vision with the highest quality construction techniques and materials along with the craftsmanship of experienced professionals. The resulting home is attractive and functional, capturing both the Low Country spirit of River Bluffs and your new house's vision. If you're looking for both a high-value home and peace of mind during the entire process of planning and construction, look no further than Charter Building Group.
Our Promise
Charter Building Group is committed to taking your design ideas and transforming them into a home that is both attractive and functional. We are focused on designing fully functional floor plans that incorporate structural components and adhere to the highest standards of quality. Our proven process and commitment to excellence will add value and peace of mind to your custom home project.
---
Featured Home: The River Birch by Charter Building Group
Price: $538,000 | Address: 3618 Barnesmore Drive Castle Hayne, NC 28429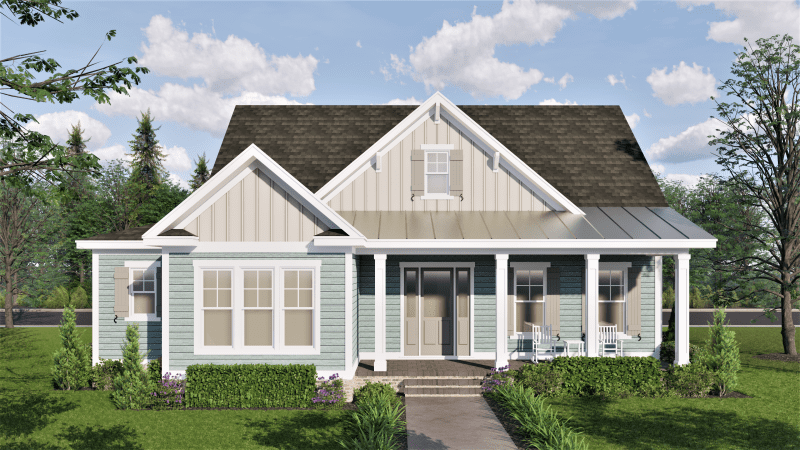 Home Details:
3 BEDROOMS

3 BATHROOMS

2408 SQFT
---
Make a move: Schedule a Virtual or In-Person Home Tour
If you're considering a visit to River Bluffs, we are happy to schedule a time to show you around. Give us a call at 910-623-5015 or fill out our website contact form. We're here every day from 10 am to 5 pm on Sundays from 1 pm to 5 pm. 
Learn more about River Bluffs current sales process:  New. Safe. Clean. Home Tour Procedures The Proper Way to Visit River Bluffs